Lauderdale County, Alabama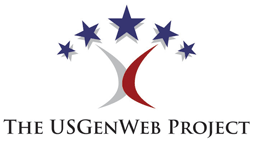 We are a group of volunteers working together to provide free genealogy websites for genealogical research in every county and every state of the United States. This Project is non-commercial and fully committed to free genealogy access for everyone. Click here to visit the USGenWeb site.
This Lauderdale County, Alabama genealogical site is here to serve as your one-stop shop for all things, well, "Lauderdale County genealogy." This site is possible because of the work of many volunteers (just like you!) and a wider network of genealogical sites. Learn more below!
The primary purpose and function of RootsWeb.com (an Ancestry.com community) is to connect people so that they can help each other and share genealogical research. Most resources on RootsWeb.com are designed to facilitate such connections. This site is hosted by RootsWeb. Click here to visit RootsWeb.
County Coordinator
Patricia Bryant Hartley
I'm a seventh-generation native of Lauderdale County, Alabama, and I have lived, worked and worshipped within these county lines my entire life. I volunteered to manage this site because I know first-hand how valuable these resources can be throughout your genealogical journey... plus, it's just more fun when you find others on a site like this who are just as passionate as you about finding their Lauderdale County roots!
QUESTIONS OR COMMENTS
About the Lauderdale County, AL site?