Lauderdale County, Alabama
Welcome to the NEW Lauderdale County, Alabama RootsWeb/ ALGenWeb website!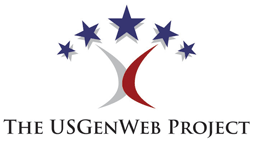 Trail of Tears Historical Marker
Waterloo
Forks of Cypress Burning 1966
Contributed Dec 2005 by Dave H. Reasons
Search this site!
Lauderdale County is located in the extreme northwestern corner of the state. It is bound on the north by the Tennessee counties of Hardin, Wayne, Lawrence, and Giles, and on the east by Limestone County, Alabama.
The Tennessee River forms the southern boundary between Lauderdale County and the Alabama counties of Colbert and Lawrence. The western boundary is Tishomingo County, Mississippi.
Lauderdale County, Alabama was created on February 6, 1818, by the Alabama Territorial Legislature. It was named for Tennessean Lt. Col. James Lauderdale who died 23 December 1814 from wounds received at the Battle of Talladega.
Florence, the county seat, was named by the city's architect, Ferdinand Sannoner, for his home, Florence, Italy. Other towns and communities in Lauderdale County, Alabama are listed here.